I've got a new post up over at The Subjects with some reflections on sleep, sanity, capitalism and productivity. The sleep lab was an amazing experience and I'm still digesting what I've learned, so will continue to post over there as long as I am able. In the meantime I am enjoying reading back over everyone else's posts and comparing our states of mind in various states of decay.
All four of us along with the Appleton Institute's Drew Dawson will be speaking on a panel at Adelaide Writer's Week on the 6th March, so come along if you're at the festival or follow the live tweets.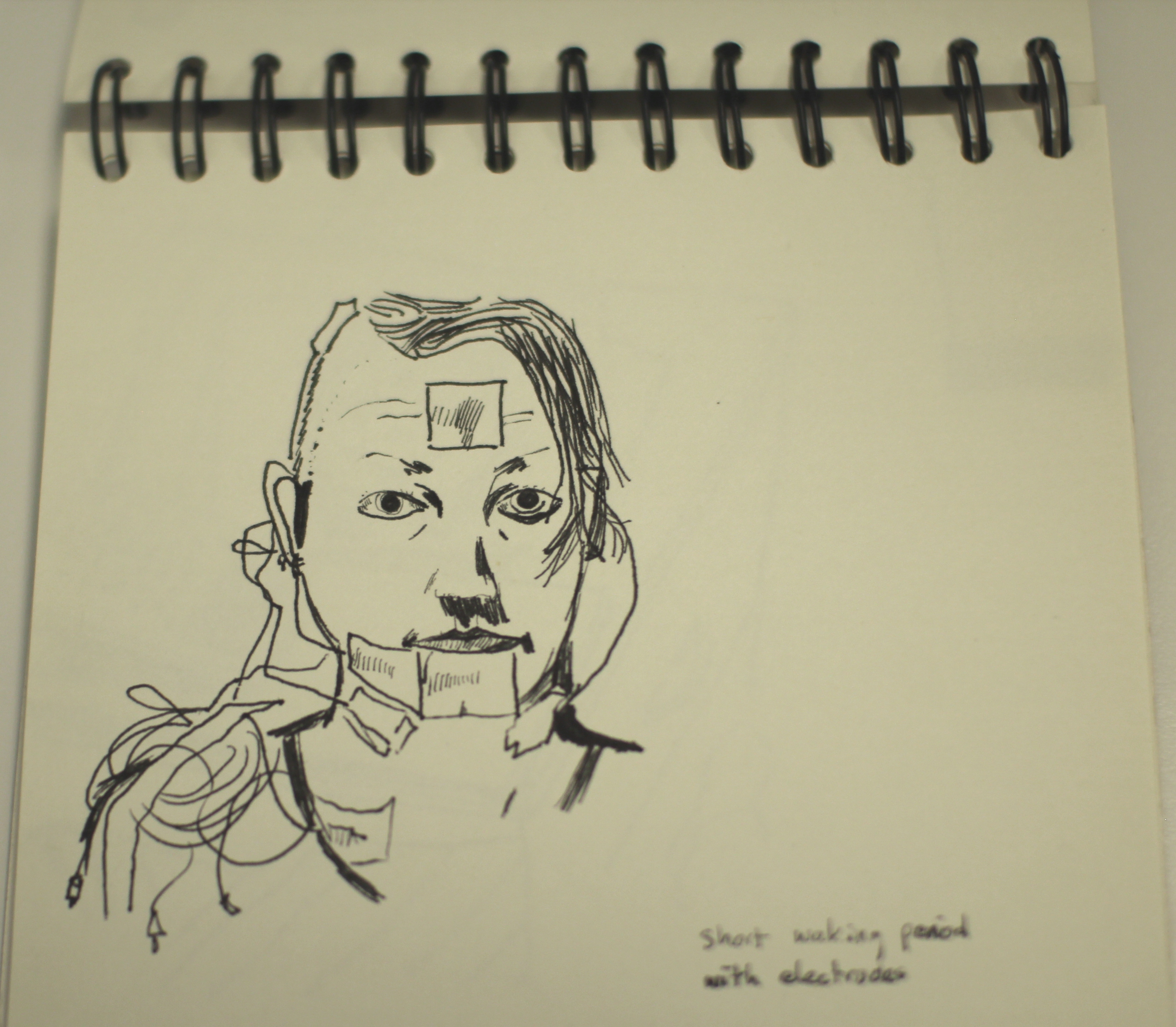 I'll post all the drawings I made in the lab soon so you can see the progression.
I'm also appearing at a Writers' Forum at the SA Writers Centre on Friday 1st March, which promises to be a fantastic opportunity for emerging writers by the look of the program.
For three consecutive Wednesdays starting on the 13th March I'll be running short story workshops at the SAWC. I chose a series of three workshops because I'm excited about the possibilities of going deeper into the work with a small group of writers – I often find workshops only skim the surface of what's possible. Places are limited so book early via the SAWC website. It will be a blast.